Featured Artist at Vogue Knitting: LIVE!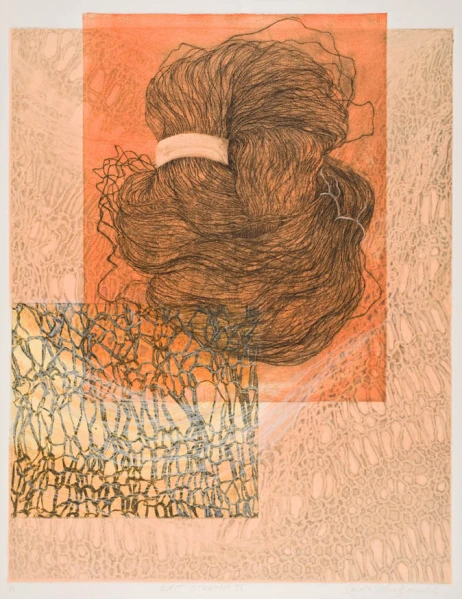 Come see me in NYC!
I will be one of the Featured Artists at the
Vogue Knitting: LIVE  event in NYC.
I will be exhibiting my knit based monoprints
in the Knitting Gallery
Saturday, Jan 14th & Sunday, Jan 15th 
Hilton New York Hotel
1335 Ave. of the Americas between W. 53rd and W. 54th St
The Marketplace Preview: Friday 5:00 p.m.–8:00 p.m. Free with purchase of a class or package. Tickets will not be available to the general public for this special event.
Marketplace Hours: Saturday 9:00 a.m.–6:00 p.m. & Sunday 9:00 a.m.–4:30 p.m.
Marketplace tickets will also be available for purchase at the door. – $20 day or $25 Saturday and Sunday
Your Marketplace Ticket Includes:
Knit-Couture Fashion Shows
Yarn & Accessory Boutiques
Beginner Lounge—Novice Knitters Welcome!
Celebrity Book Signings
Technique-Driven Demos (FREE)
New & Knitworthy Products
Raffles & Giveaways
Yarn Tasting sponsored by: Berroco, Blue Sky Alpacas, Spud &Chloe, Classic Elite, Rowan, Skacel, Yarn Sisters, Zealana